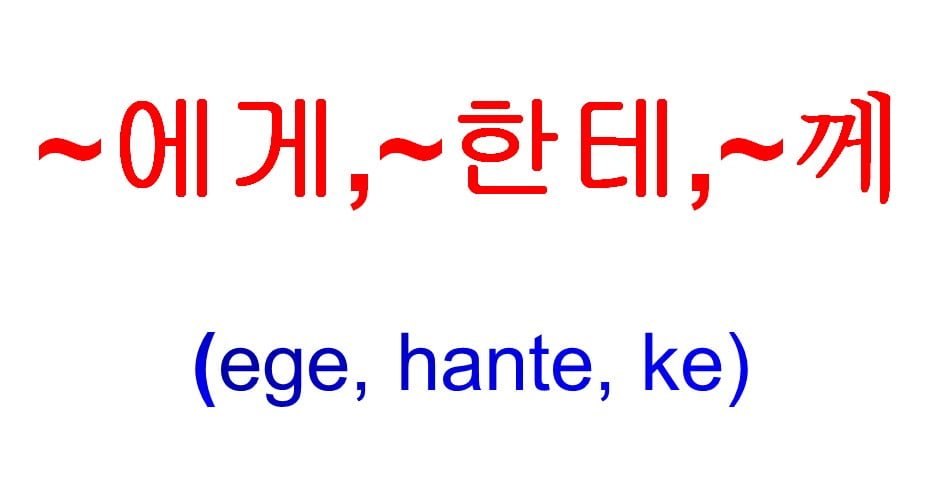 Partikel ~에게,~한테,~께
Aturan Penggunaan:
Dilekatkan pada kata benda.
~에게 : bentuk biasa
Chingu + ege = chinguege
Teman + kepada = kepada teman
~에게 : lebih halus daripada~, dan biasa digunakan dalam bahasa lisan.
Chingu + hante = chinguhante
Teman + kepada = kepada teman
~께 : bentuk hormat
Abeoji + ke = abojike
Ayah + kepada = kepada ayah
Contoh:
Chinguege phyonjireul bonaeyo.
Saya mengirim surat kepada teman.
Nuguhanthe seonmureul jul geoyeyo?.
Kepada siapa kamu akan memberikan hadiah?
Bumeonimke seonmureul deril geoyeyo.
Saya akan memberi hadiah kepada orang tua saya.
Spread the Word, like or share this page, your friends will also love it and thanks for it.